CES is the most influential tech event in the world – the proving ground for breakthrough technologies and global innovators. This is where the world's biggest brands do business and meet new partners, and the sharpest innovators hit the stage. Owned and produced by the Consumer Technology Association (CTA), CES features every aspect of the tech sector.
We successfully delivered Shelly exhibition stand in CES 2023, Las Vegas, USA
[/vc_column_text]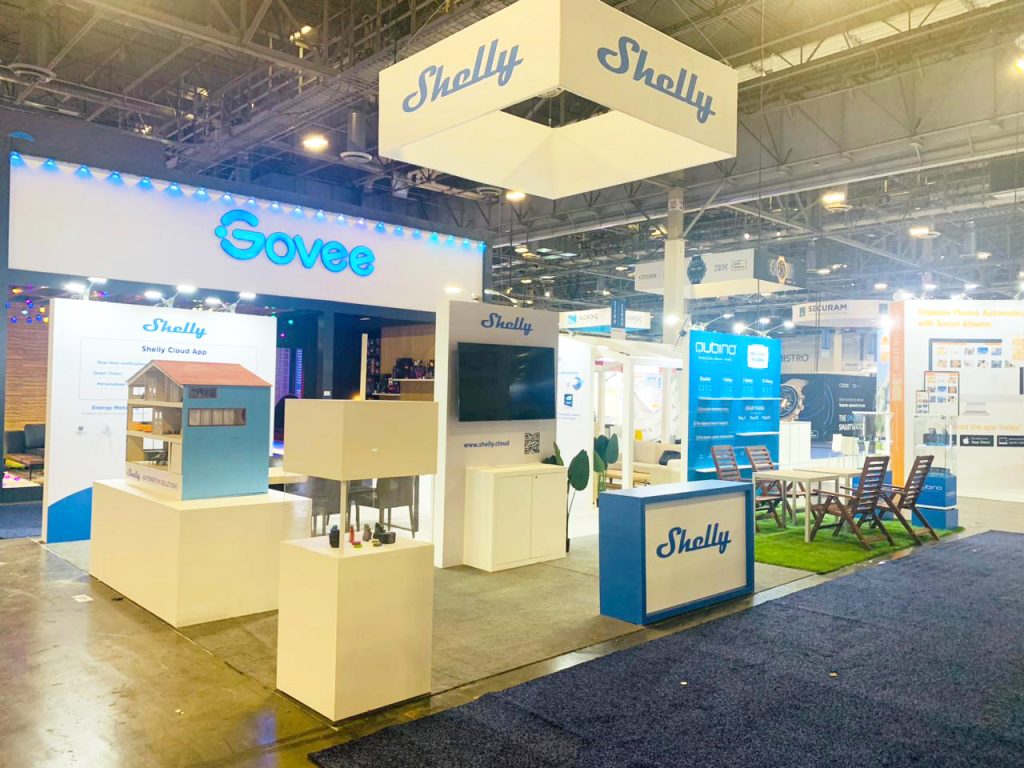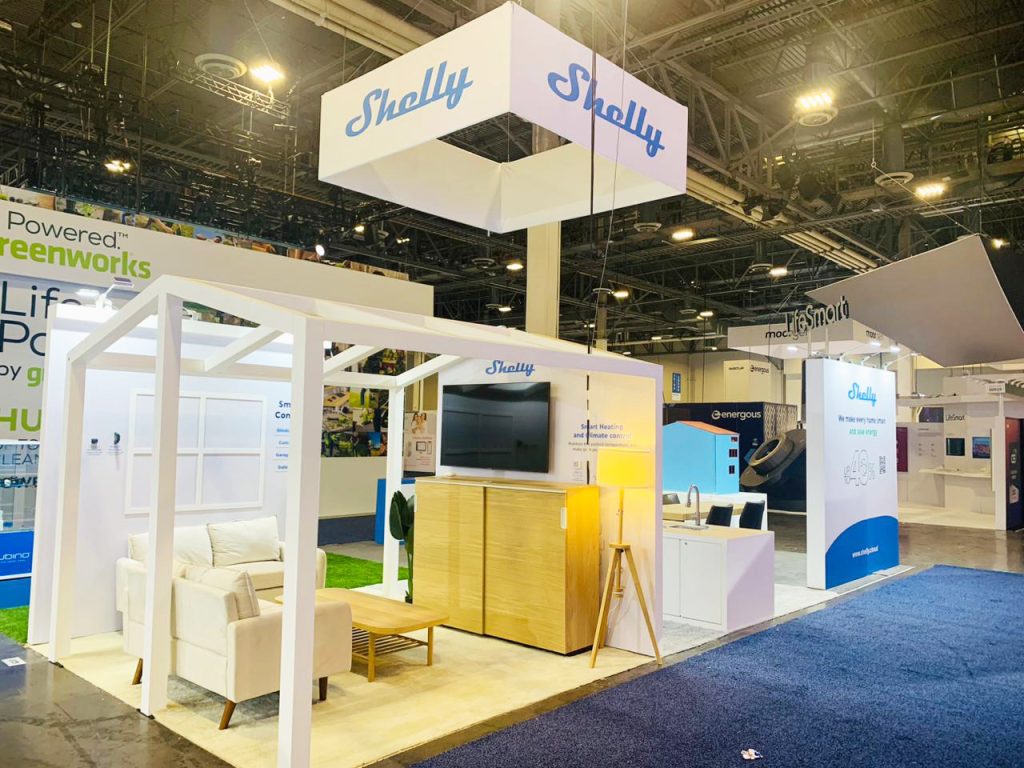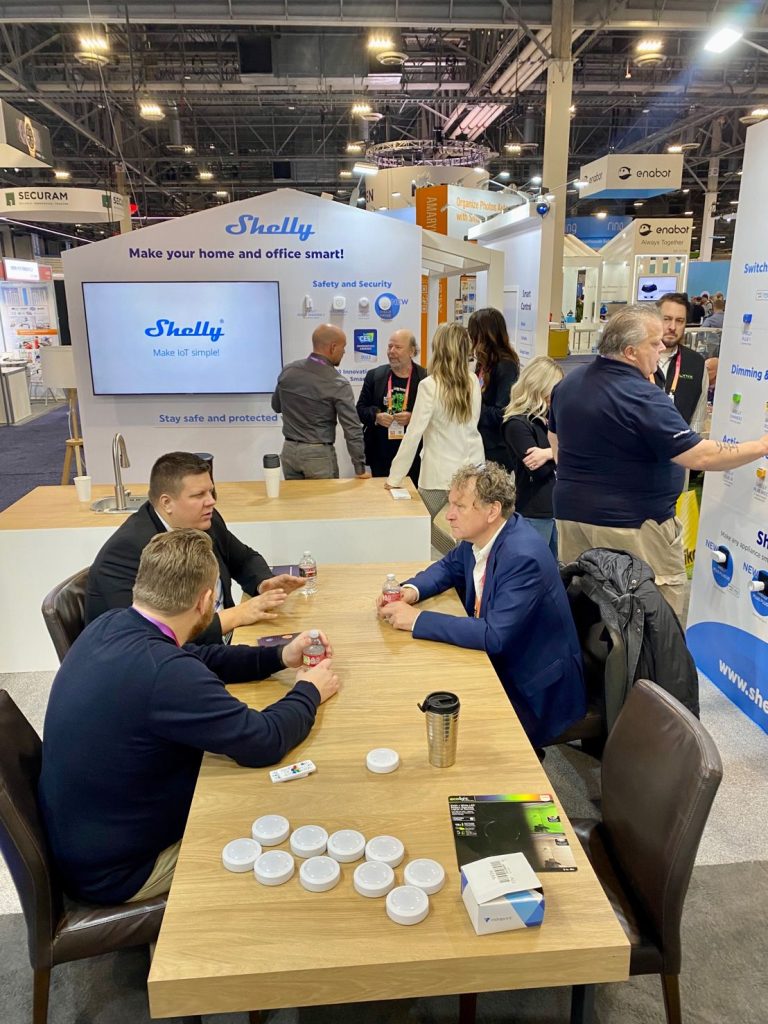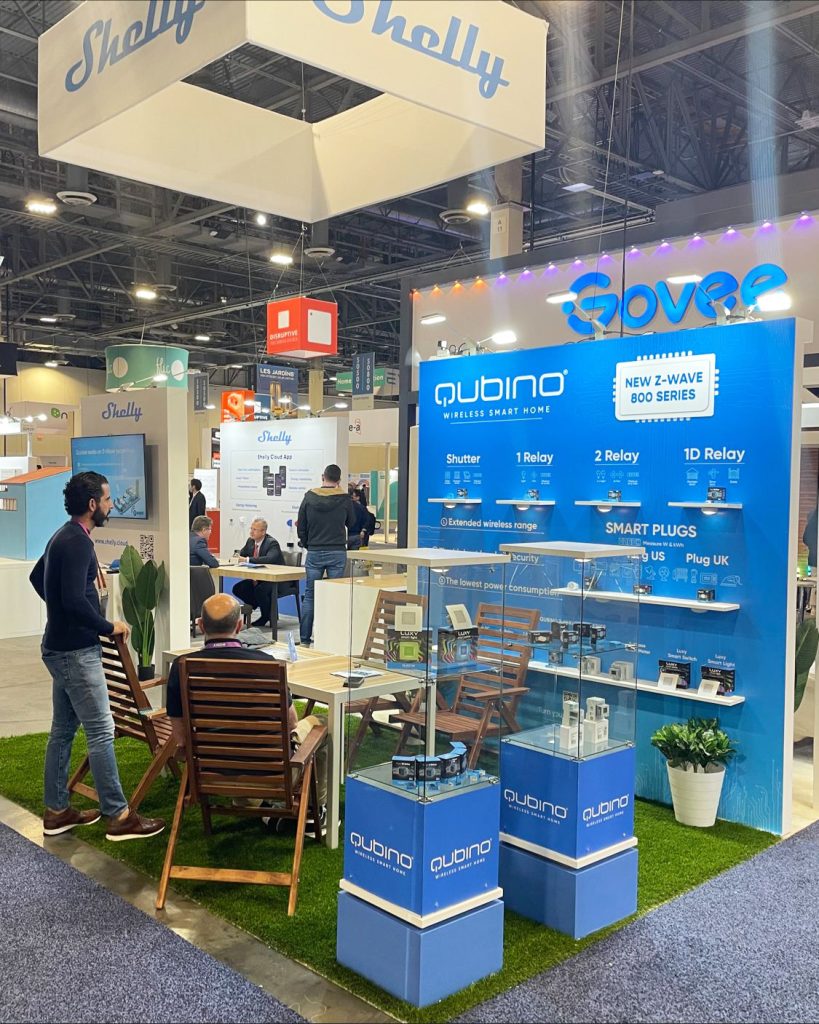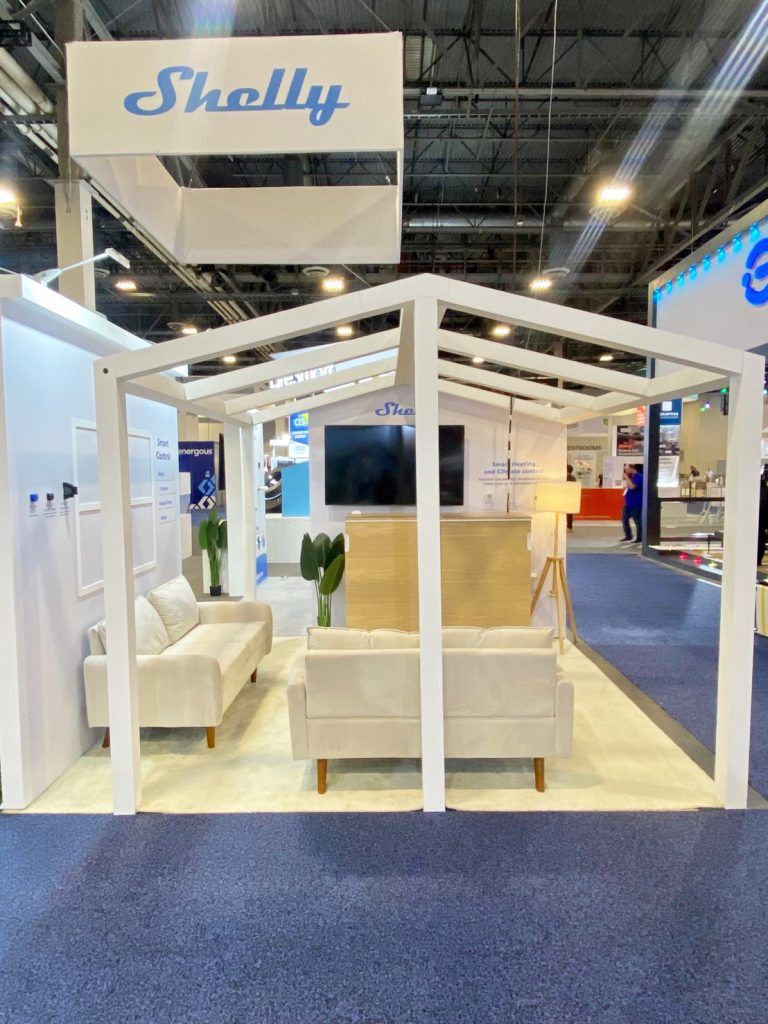 [/vc_column][/vc_row]
Shelly is the flagship brand of the European tech company Allterco which specializes in delivering innovation through designing, producing, and distributing high-quality IoT products. Shelly is one of the fastest-growing IoT brands in the world with devices, providing solutions for the automation of homes and buildings.
Driven and inspired by our customers' dream to live peacefully and be energy efficient, we create our devices with attention to the smallest details by following the latest technological trends. We are focused on developing solutions that allow optimization of energy consumption through process automation and smart energy management.
All of this is possible thanks to a team of talented developers devoted to creating products that are easy to set up undreamed use yet competitive and innovative.
For only several years, Shelly has conquered 100 markets on three continents. Currently, the company has 3 main offices. Our European office is located in Bulgaria's fast pace technologically growing capital city – Sofia. The United States office opened its doors at the end of 2019 in Las Vegas, Nevada. The German office was founded in 2021 and is situated in Munich.
Interior Today is a leading Custom Exhibition Stands Builder offering best custom-built exhibition stands. To make an exhibition platform the greatest promotion platform for you, we ensure to deliver a custom-built exhibition stand that reflects the exact brand message you wish to put across the exhibition attendants. Exhibiting in international exhibitions can be complex and stressful. We have over 12 years of experience designing and building stands for clients exhibiting in the USA, Germany, Netherlands, Italy, Spain, Dubai, India etc. Our knowledge allows us to understand the local regulations and operate successfully within them. With our international network we can provide a smooth and professional service. We can coordinate any of your projects taking place anywhere in the world and make sure your exhibiting experience is stress-free. If you need assistance with setting up an effective exhibition booth that will attract the attention of potential customers for all the right reasons, Interior Today offers an excellent range of exhibiting solutions.
At Interior Today, we steer your brand to your exhibition objectives and glide across hurdles with the utmost affluence. Our trade show booth designers critically examine the proposed requirements by the clients, in order to come with the best suited exhibition stand design that facilely counterparts the client's business and brand. We envisage your project based on your requirements for the trade show stand, add-on features, graphics and content, and budget. Our project manager connects with your team to know more about your business values that help in building your stand efficiently. We offer you a range of exclusive designs for your exhibition stands in the USA, Germany, Netherlands, Italy, Spain, Dubai, India each of them is a work of art built by teaming up with the world's renowned businesses. At Interior Today, we believe that every brand is unique and work towards enhancing the value proposition to match the industry vertical. Therefore, while working on your brand, we create a stand design exhibition display that not only reflects your brand excellence but also the brand's ideologies. Since we have the potential to manage end-to-end custom-built exhibition stands servicing, we start by the theme ideation for your booth stand and then move towards the designing segment with utmost precision. Interior Today has a resilient brand presence across USA, Germany, Dubai, France, Poland, Netherland, UK, UAE, Italy, and Spain.