We enable your brand story to be told in a captivating and cohesive way by combining the physical, the visual and the immersive. Vissboard is an Exhibition Stand Design company in India, Europe, Dubai, Germany, Spain, Netherlands, USA, UK, UAE. Our team works with great passion, strong commitment and utmost professionalism. We believe in creating meaningful values to everyone we are dealing with, hence, we always go the extra mile to deliver satisfaction beyond expectation. Service is at the heart of Vissboard and delivering an excellent service experience throughout your project is key to a successful relationships and long term business together.
Whether you want to promote your company's services or exhibit your products, you could get the best of results with our creative custom booth design options. Our trade show booth designers critically examine the proposed requirements to come with the best suited exhibition stand design that counterparts the client's brand.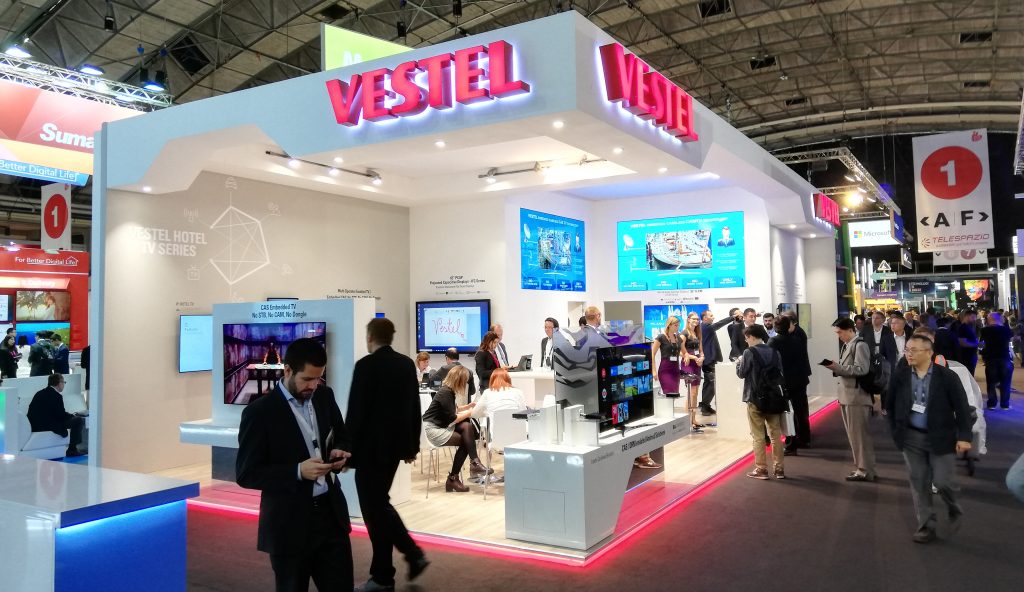 A well-designed booth can garner the attention of visitors and participants. Our distinctive ability to build and convey engaging brand stories taking into consideration the raison d'etre of brands has earned us a reputation as one of the best booth designing company.